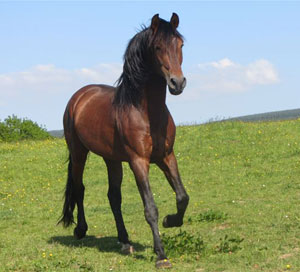 Andalusian, Spanish Horses are proud but docile. PRE's are intelligent, very willing, and learn quickly. They make super riding horses and can excel in any sphere including dressage, show jumping and driving, partbreds make excellent eventers.
We have a fully registered and graded Andalusian (APTO) Stallion standing at stud as well as pure and partbred youngstock often for sale.
Oyon is ideal for breeding purebreds and crossing with most breeds including large natives, Thoroughbreds, Arabs and Warmbloods.